Product Description
The camera is the most precious thing for photographers. Proper cleaning and maintenance can prolong the service life of the camera. Dust is a major killer of digital cameras. If it is not cleaned in time, it is easy to damage the camera. So, what mistakes do movie friends often make when cleaning cameras and lenses? There is a lot of knowledge in the seemingly simple operation. Today, let's walk out of the misunderstanding and discuss the correct way to clean up the camera and lens, hoping to help you.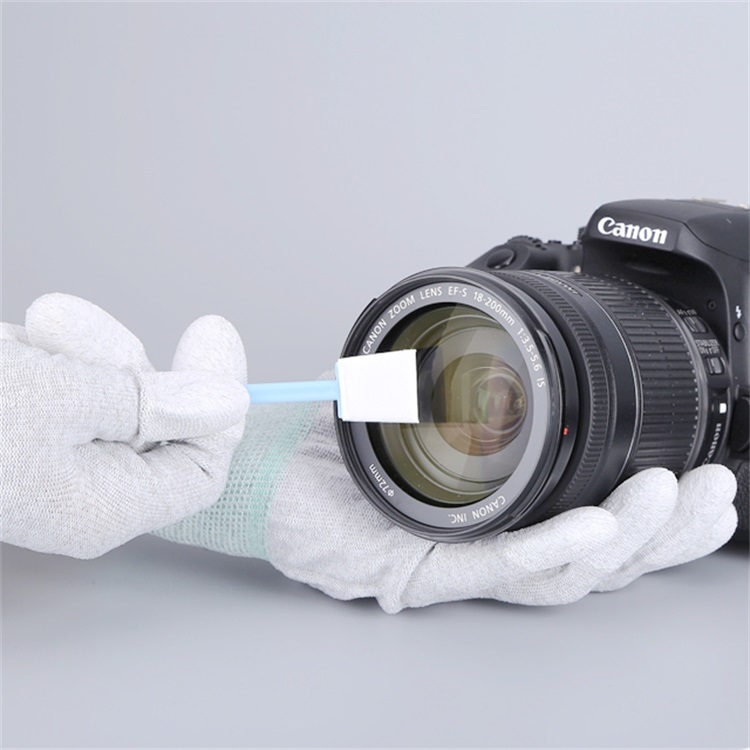 1、 Cleaning tools
1. Do not blow with your mouth
When there is dust or other things on the lens, if you blow it with your mouth, it is likely that you will not only not blow it off, but also leave saliva on the lens. Saliva contains acidic substances, which will damage the lens coating, so remember not to blow directly with your mouth.
2. Lens Pen
The lens pen is a good looking cleaning tool, usually with two ends. One end is made of carbon, which can absorb dust well and remove grease marks on fingers and general dirt; The other end is a brush, which can brush off large dust. The use procedure is usually to remove the large dust with a brush, and then carefully wipe it with a carbon head. However, the hair on the brush may fall off or cause lens wear. If it is used, it is recommended to clean it together with professional air blowing.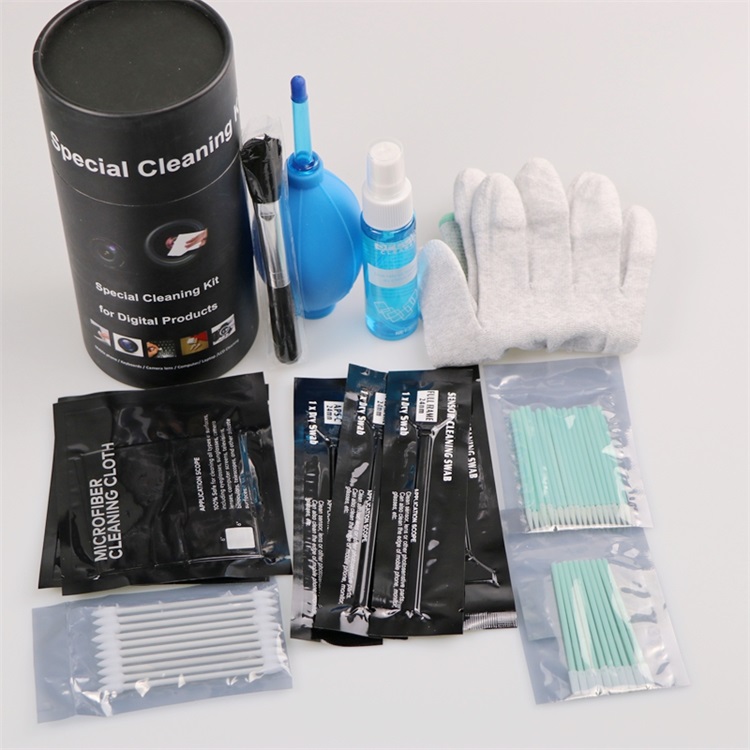 3. Lens water
Abusing lens water is a mistake that most friends often make when they first come into contact with photography. Since I owned my first camera in my life, I will buy all kinds of professional cleaning supplies in order to maintain it. After that, once there is a little dust, we should also make a big fight and use all kinds of cleaning fluids directly on the lens. In fact, this is very dangerous. Nowadays, lenses are coated. Frequent use of lens water will slowly wash off the coating, affecting the imaging effect.
Now there are many brand cleaning suits on the market, with prices ranging from a few yuan to dozens of yuan. The quality is uneven and there is no guarantee. It is recommended to use professional brand cleaning suits.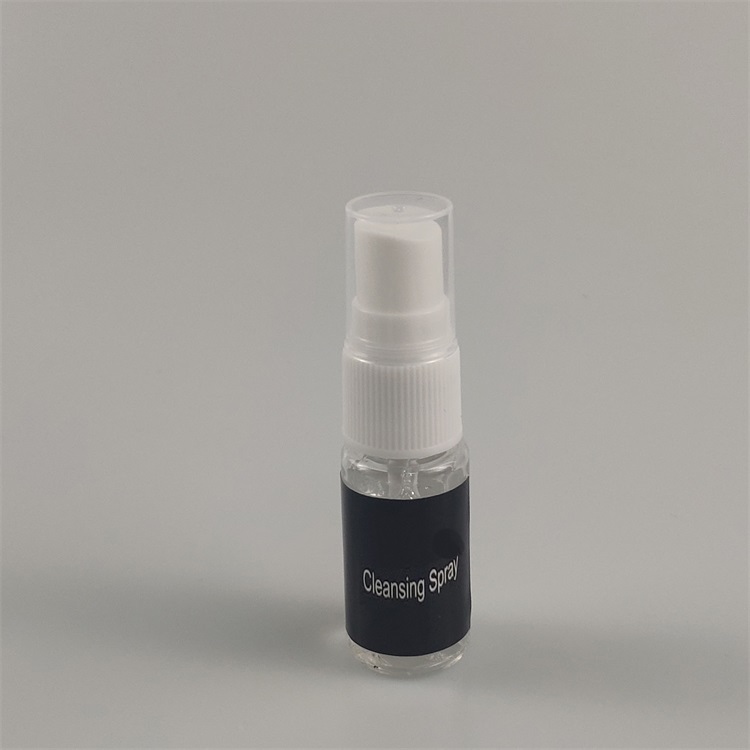 Lens water
4. Lens paper
When there is dust or other dirt on the lens, many friends do not hesitate to take a piece of lens paper for cleaning. In fact, this is a big mistake, because dust particles will rub the lens surface and cause scratches. Unlike paper towels, they are not directly used to wipe the lens. It is best to fold the lens paper into the desired shape and use it with air blowing. The correct method is as follows:
(1) Tear off a piece of lens paper.
(2) Roll the torn lens paper into a barrel.
(3) Pull the two ends hard and pull them into two sections. You will find that there are many hairs on the fracture, which are the true face of lens paper.
(4) Blow out the floating dust with air, and then use the hairy end of the lens paper to gently wipe it out spirally from the middle of the lens.
5. Air blowing
Air blowing is a tool used to clean the appearance of cameras and lenses. It is mainly used to blow away fiber hair, dust, sand, etc. attached to the body and lens surface. It can not only blow the dust on the lens, but also the dust inside the body, but you should turn the bayonet of the camera lens upside down and then blow gently. Never blow the photosensitive element directly with air.
In addition, the quality of air blowing is very important. After the rubber is aged, particles inside the poor quality air blow will fall off and fall on the lens surface with the air flow.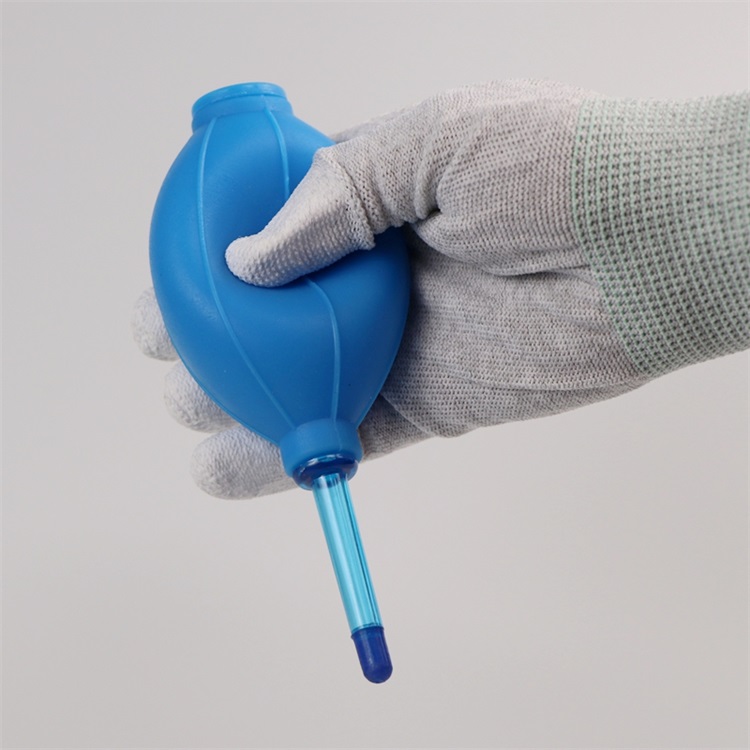 Correct holding method of air blowing
6. Absorbent cotton
It is available in pharmaceutical stores. Try to choose longer and more tidy fibers. The preservation method of absorbent cotton is very important to ensure its absorption performance. If there is a drying oven for storage, it is best. If conditions do not permit, you can collect the desiccant in snacks, wrap it with gauze, and store it with absorbent cotton.
7. Cleaning brush
The brush is used to clean the dust accumulated in the gap on the surface of the machine body. It is used together when air blowing cannot effectively remove large particles of dust. The brush is a tool for maintaining the appearance of the camera and lens. Try not to use it to clean the lens mirror, let alone to clean the photosensitive elements, otherwise it will cause irreparable scratches.
8. Dust free cotton swab
This dust-free cleaning cotton swab is specially used to clean the dust at some fine seams. For example, hot boot interface, eyepiece groove and other places that are easy to hide dirt.
2、 Lens cleaning procedure
1. Wear anti-static cleaning gloves and operate in a dust-free environment as far as possible;
2. Face the dust on the lens, blow the dust with air first, and carefully and gently wipe off those that cannot be blown away with lens paper;
3. Face the stains on the lens, take a little cotton, at least two pieces. First, dip a small amount of lens water in a piece, and gently wipe it spirally outward from the middle of the lens, with light and uniform force; Then quickly use another piece of dry cotton ball to do the same action and wipe the lens dry. If the effect is not satisfactory, you can repeat it with a new cotton ball, and be careful not to wipe it back and forth.
Again, no matter how careful the technique is, wiping with lens water will always damage the lens coating, so don't wipe it easily unless you have to.
4. It is recommended that the time for cleaning the lens each time should not exceed 30 seconds. Wiping for too long will cause unnecessary damage to the lens.
3、 Body cleaning steps
1. Wear anti-static cleaning gloves and operate in a dust-free environment as far as possible;
2. The floating dust on the fuselage can be simply removed by air blowing;
3. After removing the dust on the surface, first wipe the outside of the camera with a lens cloth, and then use a pointed cleaning cotton stick to dip a small amount of cleaning liquid to gently wipe all small corners. Don't dip too much cleaning liquid to prevent excess cleaning liquid from flowing into the camera. If the cotton swab has become obviously dirty, use a new cotton swab to continue cleaning.
4. For the cleaning of the image sensor inside the camera, it is recommended to go to a professional store for cleaning.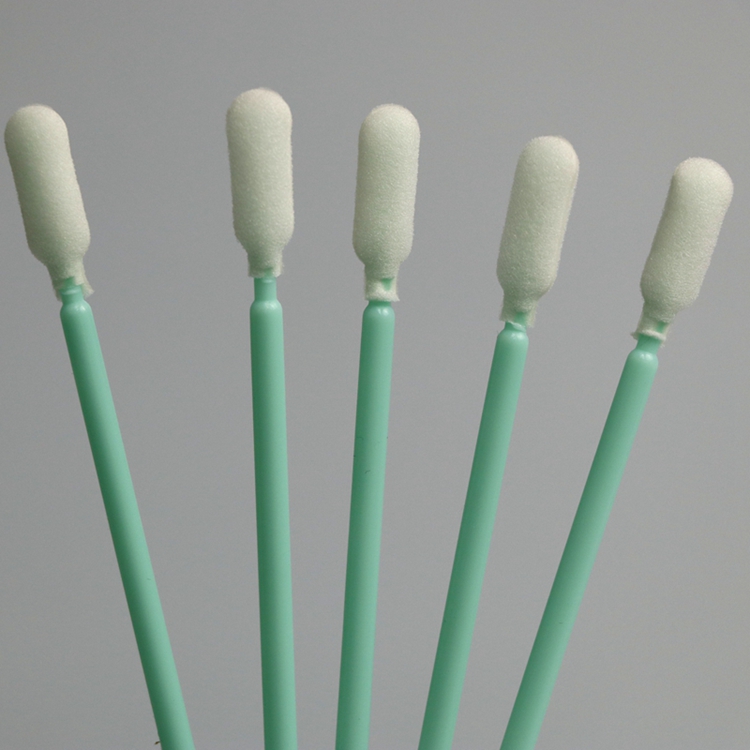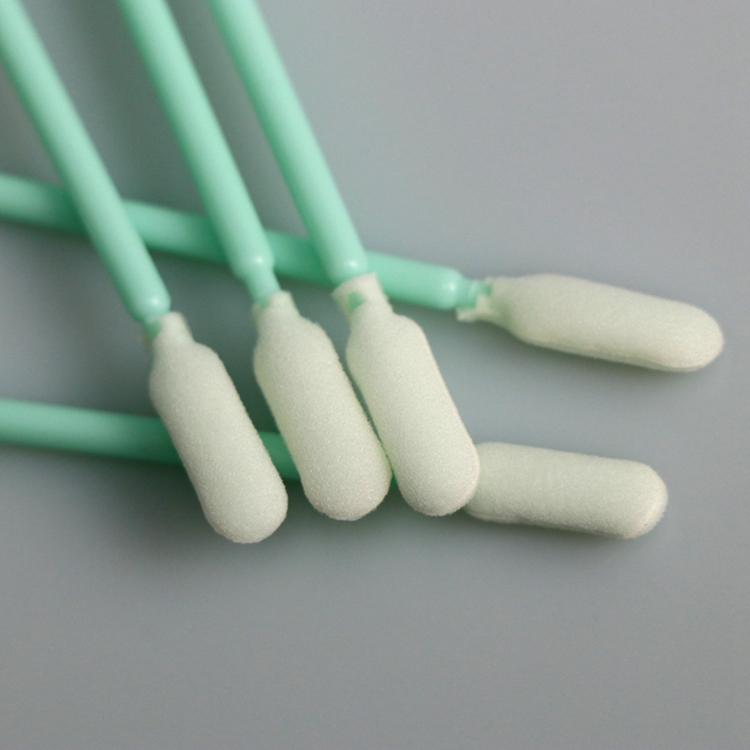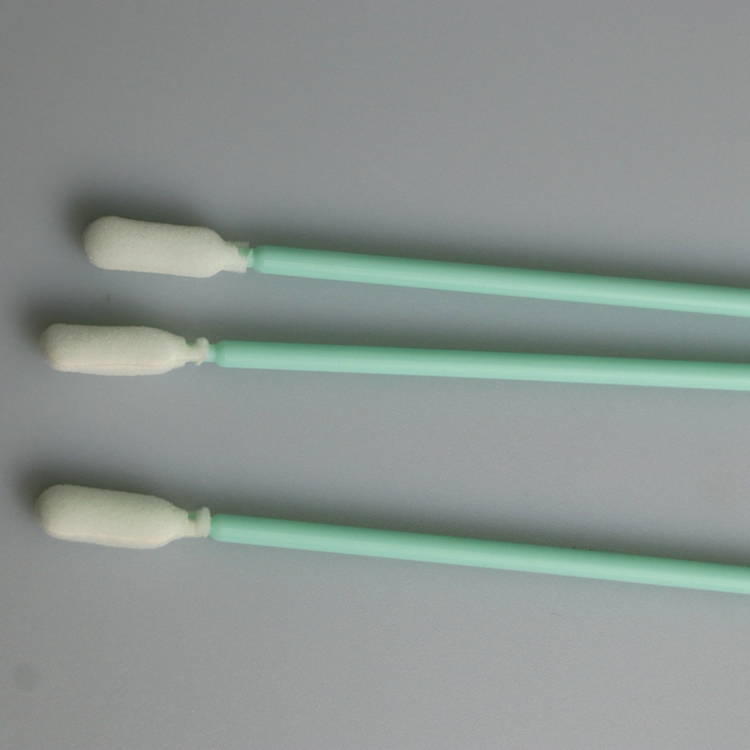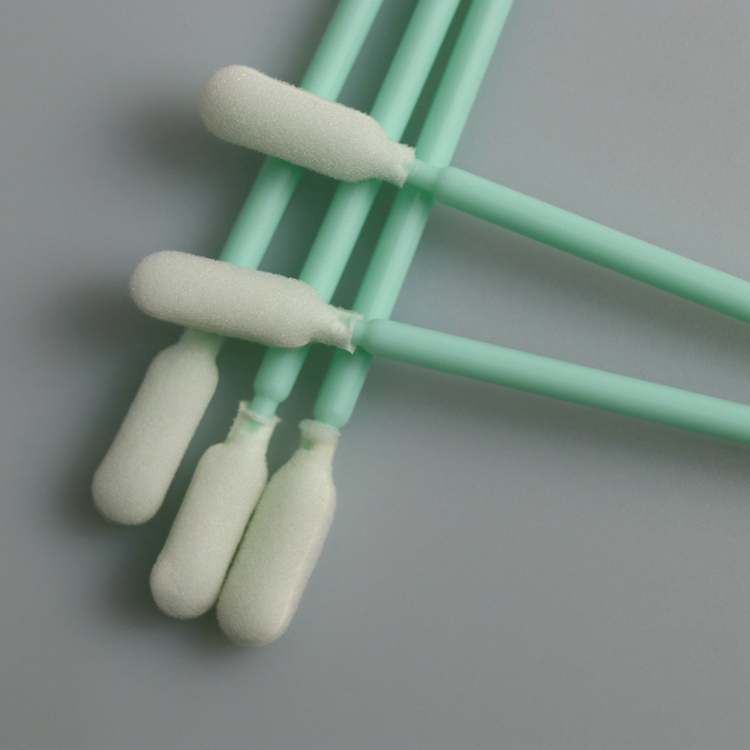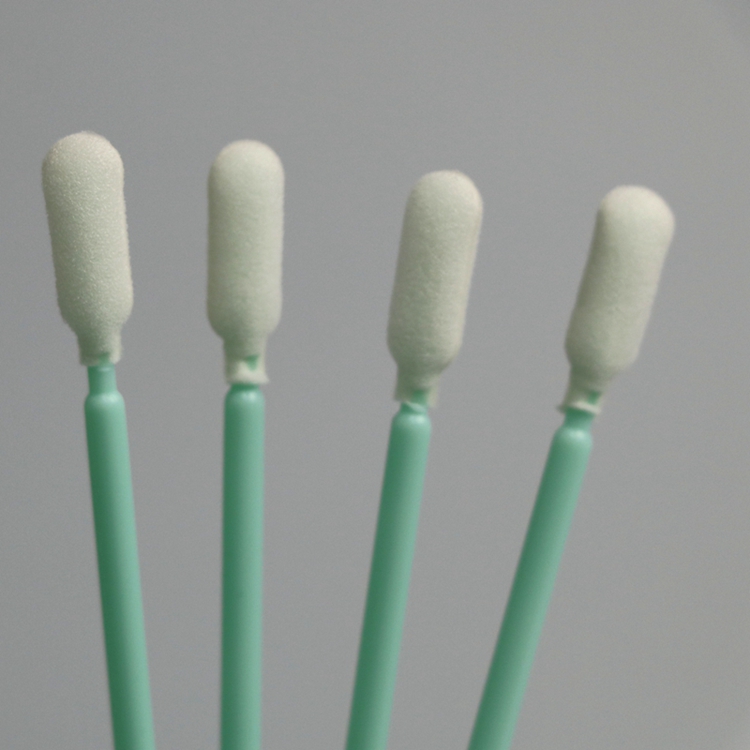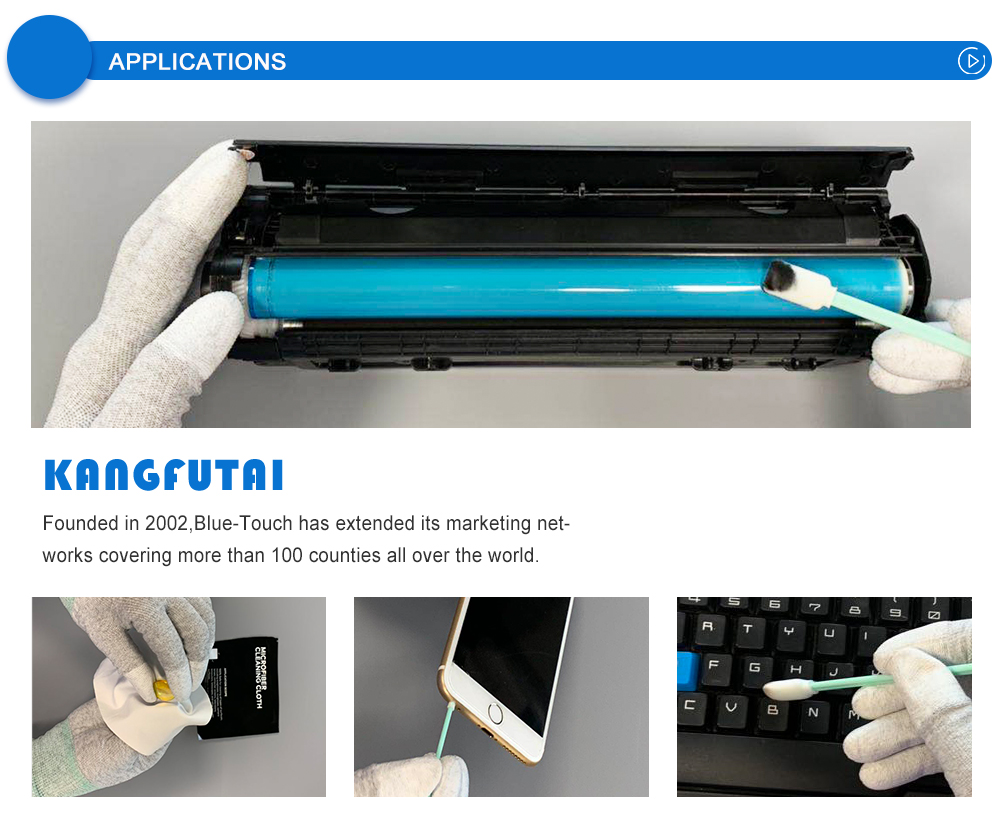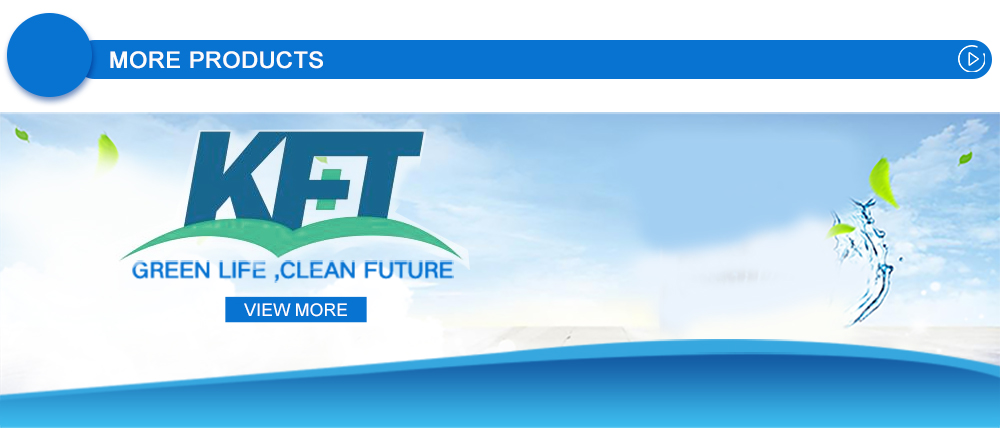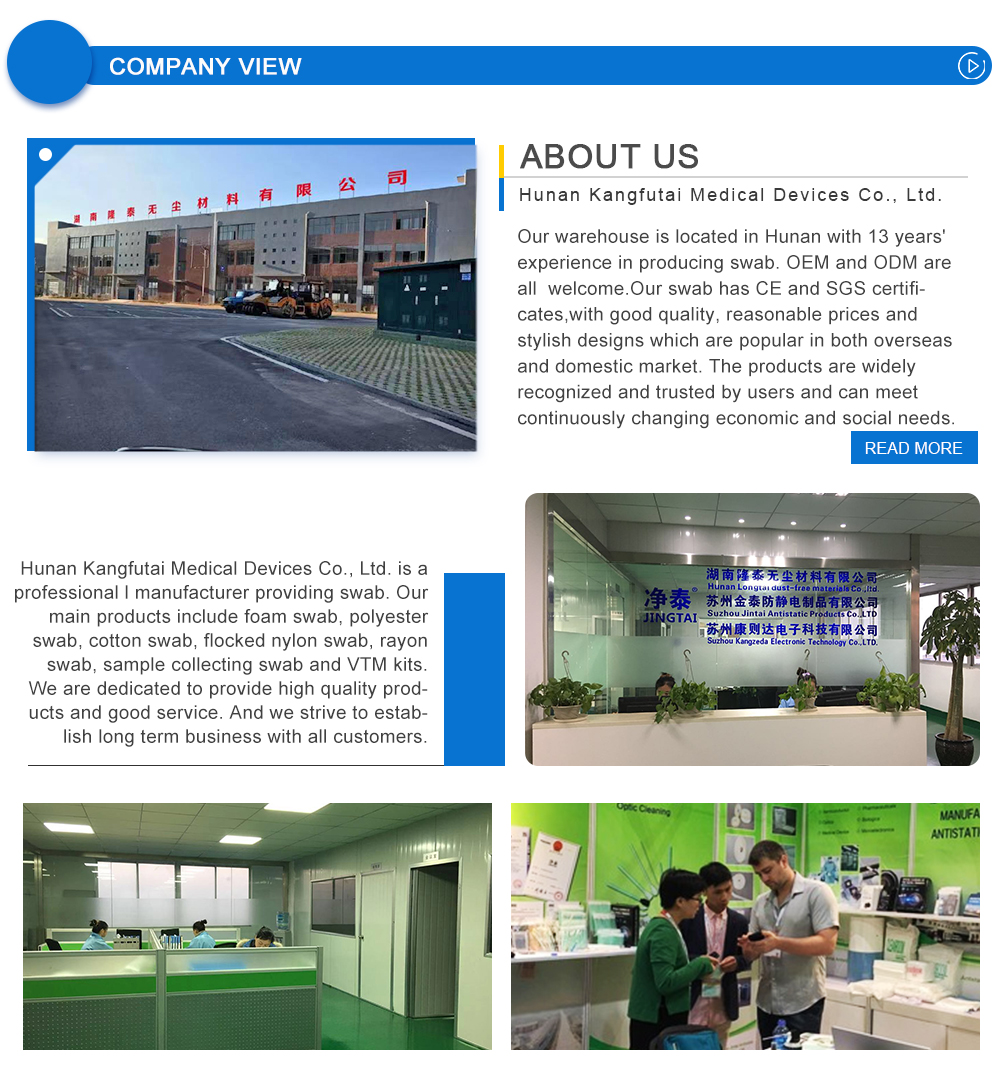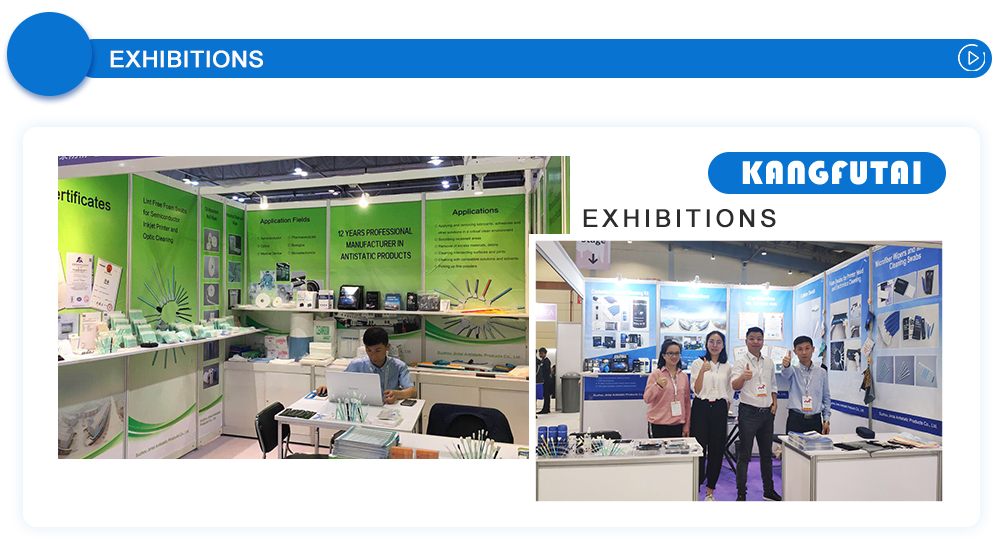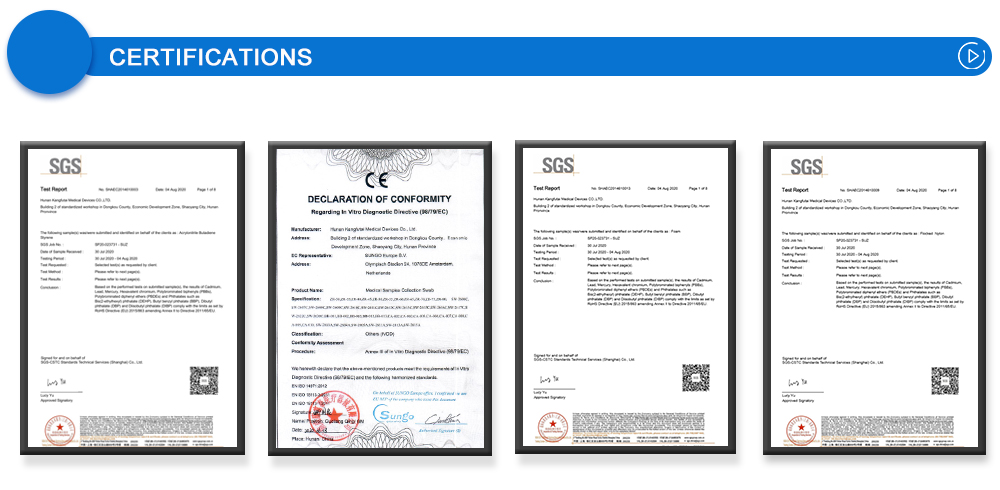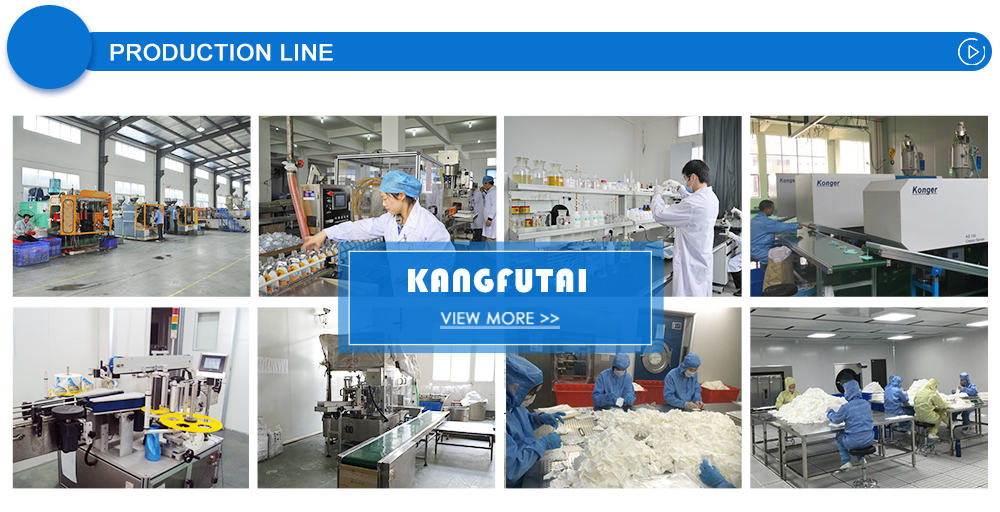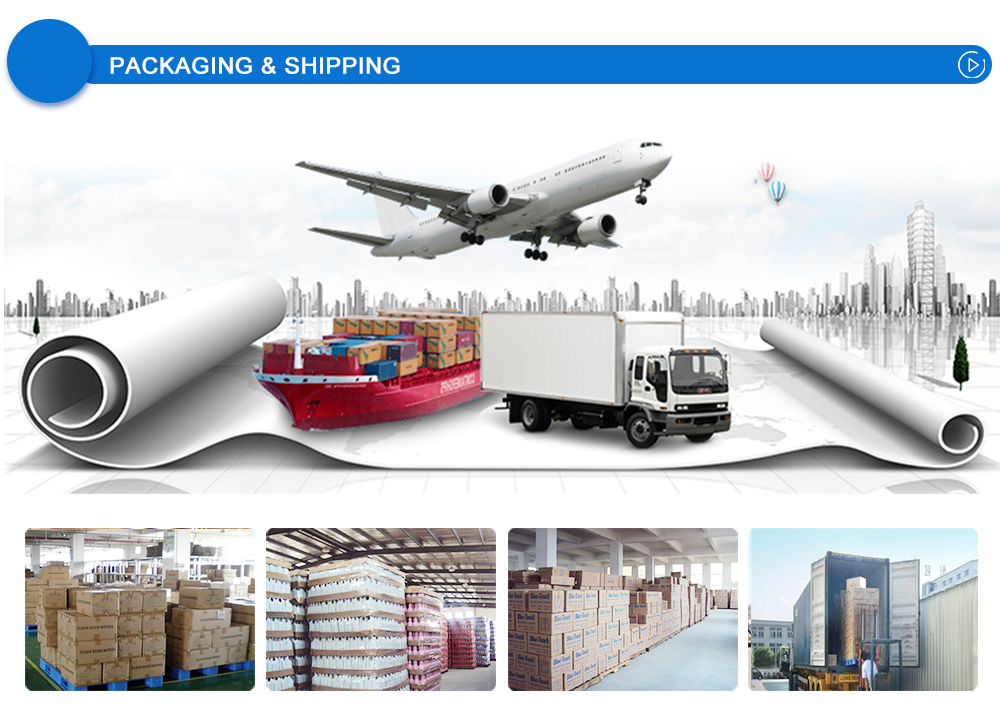 Q1:Are you a factory or trading company?
We are a factory.

Q2:How is the quality of your products compared with other supplier?
Our price is reasonable and worty quality.

Q3:Do you have quality warranty ?
Yes,we have quality warranty under normal conditions,pls contact us for details.

Q4:How do you make our business long-team and good relationship?
We keep good quality and competitive price to ensure our customers benefit.
Hunan Kangfutai Medical Devices Co., Ltd.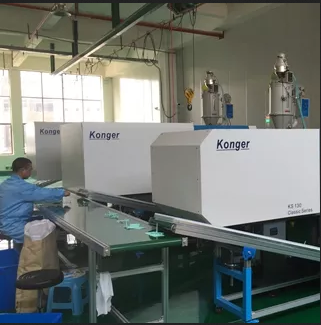 Our warehouse is located in Hunan with 13 Our swabs have CE, SGS certificates, with excellent quality, reasonable price and fashionable design in popular foreign and Chinese markets. Our products are widely recognized and trusted, and can meet the changing economic and social needs. We are committed to providing high-quality products and good service. We strive to build long-term All customers of the business.
Company Name: Hunan Kangfutai Medical Devices Co., Ltd.
Representative: Qing Guoliang
Product/Service: Medical Mask , Cotton Swab , Clean Wipers , Roller Cloth , Dust-free Paper , Cleaning Kit
Capital (Million US $): Fifteen Million RMB
Year Established: 2020
Total Annual Sales Volume (Million US $): US$1 Million - US$2.5 Million
Export Percentage: 1% - 10%
No. of Production Lines: Above 10
No. of R&D Staff: 5 -10 People
No. of QC Staff: 5 -10 People
OEM Services Provided: yes
Factory Size (Sq.meters): 5,000-10,000 square meters
Factory Location: Building 2 of Standardized Workshop in Dongkou County, Economic Development Zone, Shaoyang City, Hunan Province
Contact Person: Mr. Qing
Tel: 86-739-7920205